South Suburbs Officials Association
SSOA is a high school officials organization in the South Suburbs of Chicago.
Next SSOA General Meeting
Sunday, May 20, 2018, 6:00 p.m., Gaelic Park • 6119 W. 147th St. • Oak Forest, IL
Something for Everyone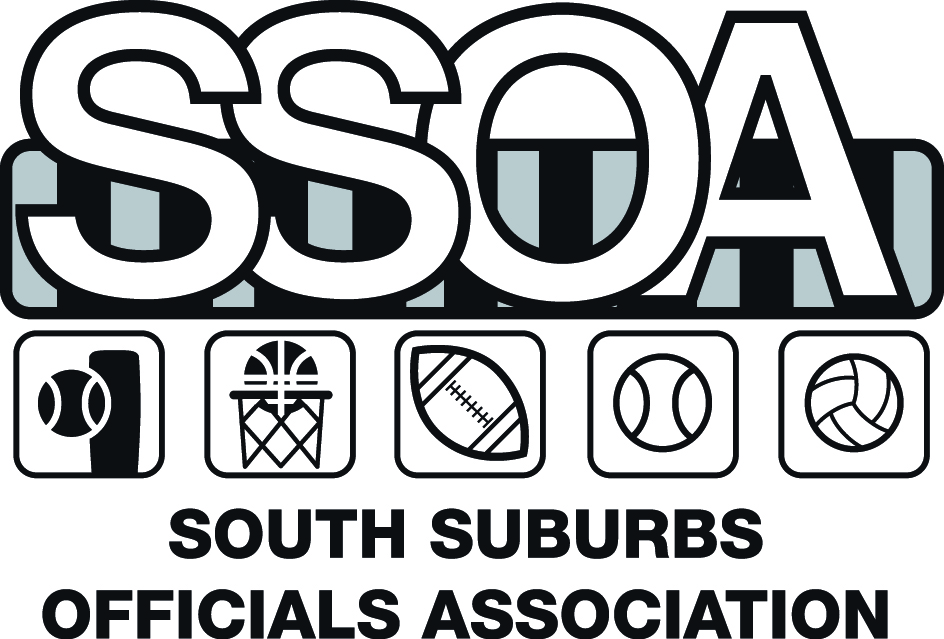 The SSOA is a top-notch organization that is dedicated to helping all of our officials improve. From first-time officials to State Finals veterans, SSOA has something to offer everyone(Learn more...)
Meetings Throughout the Year
We have two general meetings a year (see schedule) once in the fall and once in the spring. Reports from each division are presented along with special initiative and opportunities. There is always plenty of time for everyone to discuss situations they have encountered. Each division (baseball, basketball etc.) have 3-4 meetings prior to each season.
Improved Officiating
We have a number of initiatives that include rules presentations, sportsmanship awards, mentoring, and clinics.(Learn more...)
Experienced Members
Our membership is from all over the Chicago Southland area. Several of our members are conference assignors, and many have State Finals experience. Meetings provide the opportunity to network with other officials and assignors. (Learn more...)
Ask Questions
If you have any questions about SSOA, please don't hesitate to contact any of the members of our Executive Board. You can also get information by filling out our comment form.
SSOA Constitution
If you are interested in reading or downloading the SSOA Constitution please click on this link.
Mission Statement
To Develop and Improve Officiating Through Self-Improvement and Group Discussions
To promote better officiating by improving the caliber of the individual official through education.
To provide for thorough study of rules and techniques through regular interpretation meetings and clinics.
To encourage self-improvement as an official.